Hi my loves, good to see you here. Here at Crochet Art Free you will find many beautiful ideas, creative patterns and everything you need to get inspired. Here is a community made for those who are interested in learning or developing in different techniques. You will find crochet, quilt, and many tips. Strange Signs Crochet Pattern is yet another beautiful crochet pattern.
This pattern comes with very nice details. A different texture that gives the impression of strings, rings that intertwine. It looks beautiful. And just like all crochet blankets, we have a very versatile pattern that accompanies you in all environments. Here we are not going to make a blanket in rounds, but in blocks.
The way of assembling and crocheting reminds us a lot of the famous granny squares, super known and very beautiful too. Here we talked about making a blanket with this pattern, but feel free to create other pieces. With squares like this it's easy to create other items. According to the designer, the unusual textured square motif strange signs will give you so many possibilities to create different designs.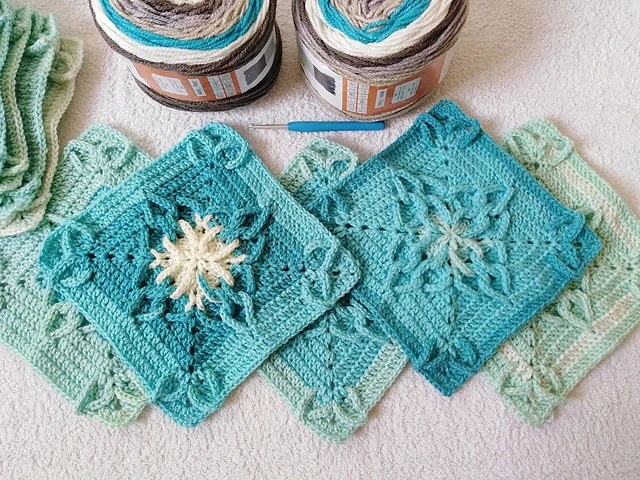 Strange Signs // Ravelry
You can choose how large squares you want to make to achieve absolutely different design after you join them together. We always talk about how to increase or decrease the size of the pattern. With squares you don't have this problem. You don't need to change the pattern, but the amount of squares you make. Increase on the side, make square, rectangular blankets. It all depends on your goal.
To cover the entire bed, measure the size and work with the squares, there's no secret. In these items you can play with colors. Make a colorful blanket, in pastel tones. You will see how beautiful, delicate and very elegant it is. But what up, let's crochet? Come check out the strange signs pattern available on Ravelry. Was there any doubt? Tell me here in the comments. Tell me what you want to learn too, I want to know.