Hello everyone, nice to have you here. Did you miss us? We stayed a few days apart, but always practicing and seeing the news that appear in the world of handicrafts. I hope you guys managed to keep the practice and explore everything we have here at Crochet Art Free and take advantage of the tips.
Amigurumi are very successful because they are incredible models, one cuter than the other. There are so many details that enrich the patterns and make your handicraft even more valuable. If, like us, you are also passionate about pets, Sleeping Dog Sonia will win your heart. This model is very perfect, with cute ears, fluffy slippers and a super friendly face.
The details of the pattern enchant us even more. The dog is wearing sleepwear, pajamas, slippers and a cap. Also, he has his own stuffed animal. How can you not fall in love with him? Guaranteed success among children, it can be used in the decoration of the room or to present to little friends.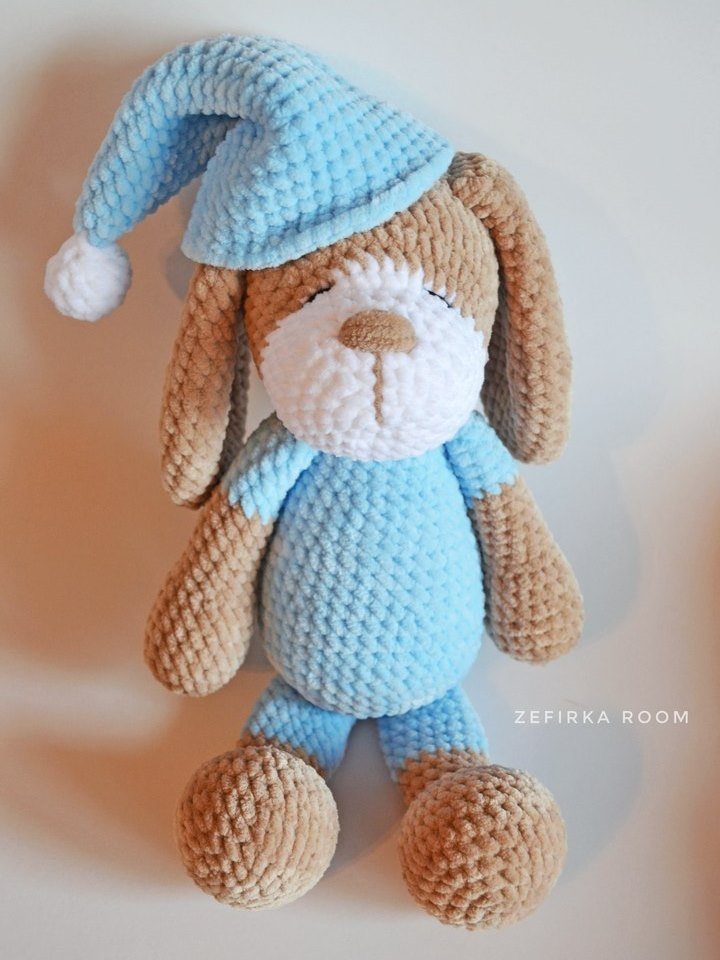 But I'm sure it's not just them who love amigurumi like this. They are popular with all ages. We can very well adjust them and add details that make them even more incredible. Here the yarn used leaves the amigurumi with this plush appearance. In the pattern you will find information about this yarn and you can follow it if you want the same effect.
Regardless of the yarn and colors chosen, value quality. We want a sonia sleeping dog that enhances all your work and stays together for a long time. Quality materials are essential for these results. Then just check the rounds, learn the step by step, put it into practice and that's it, you'll have an amigurumi. Ready? Come on, let's crochet!