Hi my loves! Nothing better than starting the week here with you, learning a new pattern. How was your weekend, did you manage to do some crafts? We tested a few more patterns and we've already separated them to bring and share with you.
The Side Dish Quilt is incredible, it has a very beautiful and different design that will delight you. When we think of quilts, the first use that comes to mind is in the bedroom.
If made the size of the bed, you can leave it stretched leaving the environment more decorated, more cozy. Take the opportunity to match the pillows, pillow covers. If the size is smaller than your bed, you can put it folded, make a charm on the bed. It's amazing too. But the living room is an environment that is also very beautiful when it receives the color of our quilts.
Whether on the sofa, in an armchair in the corner, folded in a basket. Many people take the opportunity to cover any tears or stains in the fabric of the sofa, a great idea too.
This quilt has some details that are placed as an appliqué as well, a different way that you can learn in the same quilt. As for the colors, feel free to choose the ones you like the most.
Take the opportunity to make different combinations, let your creativity flow.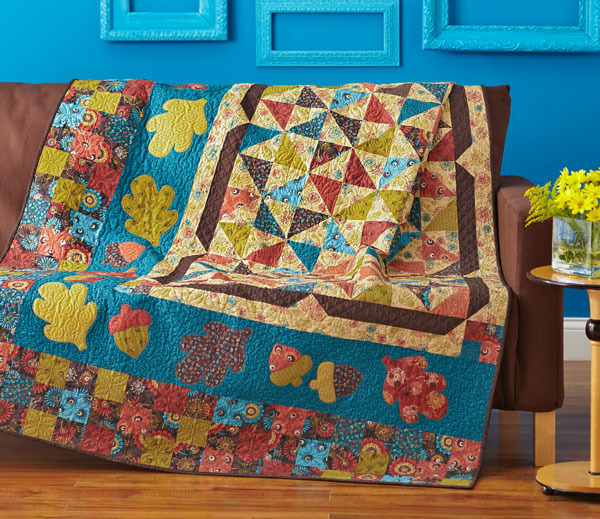 Image / Pattern / Tutorial: All People Quilt
The only thing we always like to remember is, take care that the colors are different, highlight the appliqués you sewed.
If you have any scraps of fabric left over from another project, use them in the appliqués. The measurements are small and you will be able to use them.
Do not compromise on the quality of the fabrics, another important tip. Also, when making the markings, do everything on the wrong side of the fabric.
Any stain that does not come out will not show, your quilt will remain beautiful. Curious to learn? The full Side Dish Quilt pattern is available at All People Quilt. The measurements, the diagrams, the bill of materials and everything you need is there. After reading, time to quilt.
If you have any doubts, suggestions, opinions, let us know in the comments. We are very happy to read your feedback. Now, let's quilt!