Hey loves! We haven't been here for several days and we hope you missed us as much as we missed you. We hope you guys kept practicing, made new patterns out there so you don't lose practice and keep evolving. But don't think we came here just to talk. We have a new pattern to share with you, the Hanging Basket. This beautiful pattern is made in crochet, with a thicker yarn, known by many as fabric yarn.
If your family is like mine, there's a lot in store out there. In the children's room there are always some toys out of place. With the baskets it is easier to store, children can see what's inside without having to mess up more. Also, you can hang them at a lower height, so they can store them themselves. Make it with colors that match the decor of the room, colors that they like.
Take the opportunity to vary the colors and teach them to store each type of thing in one of them. The size of the basket you will learn to make is a basic size, but it fits a lot. Don't want to make baskets that are too big, too deep. It is very difficult to get objects out of the background. Go for several smaller ones than one too big. Another important thing is not to put too much weight in the baskets.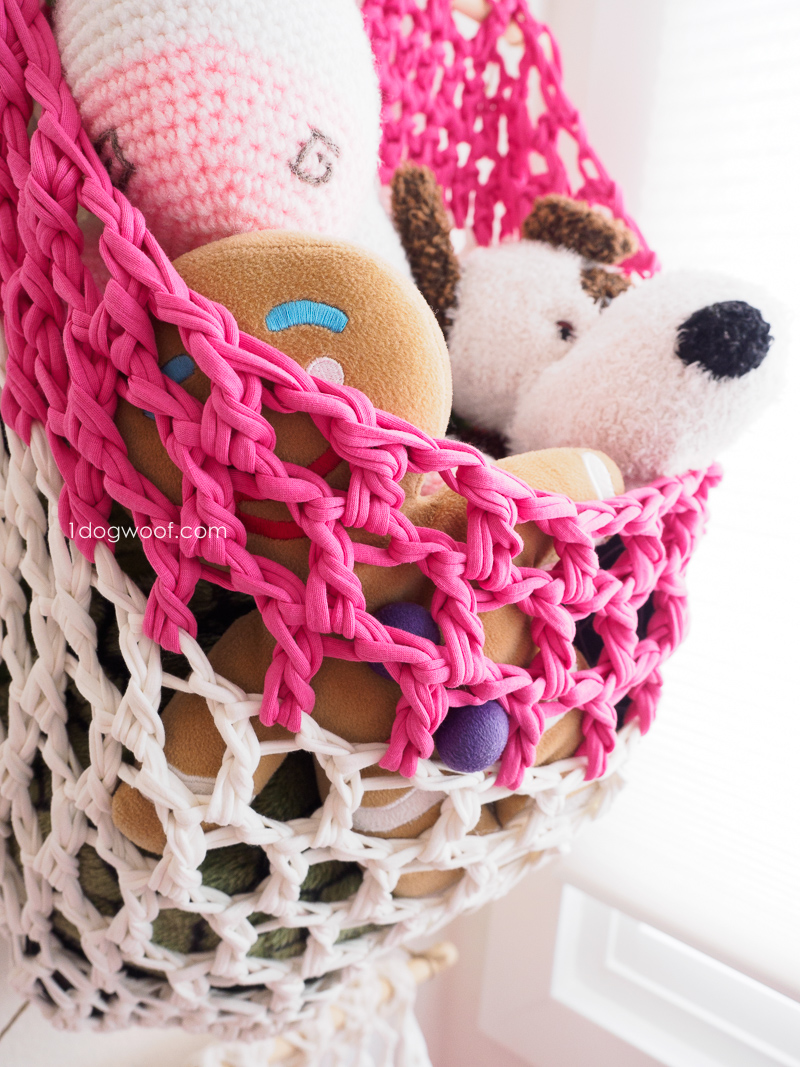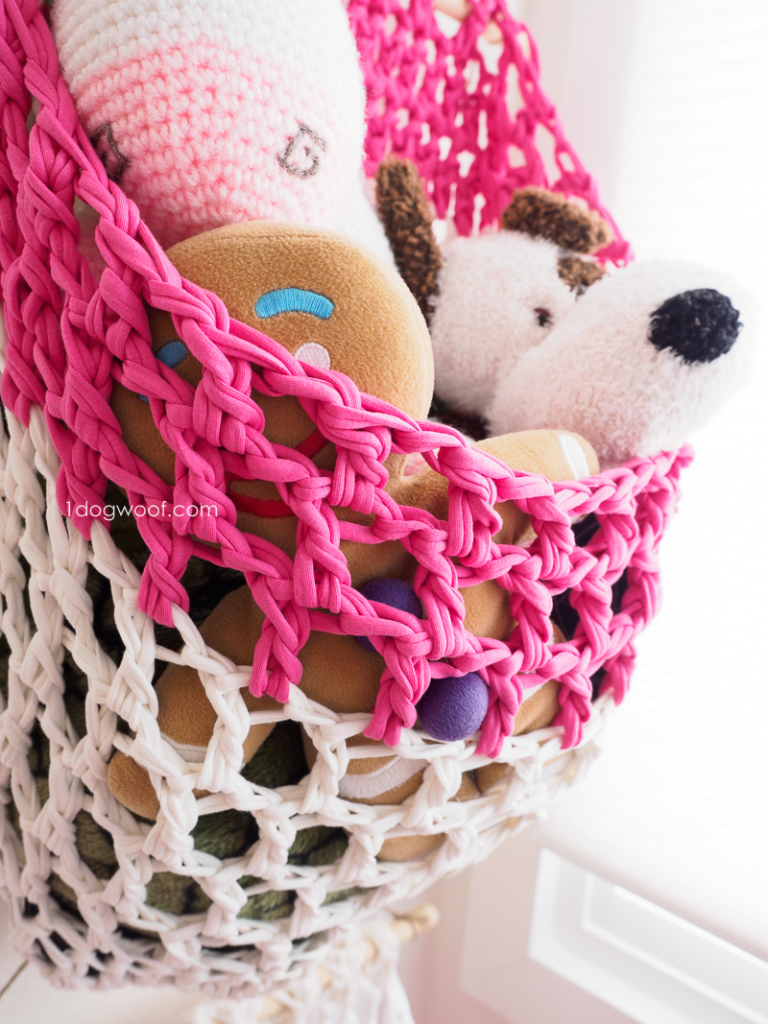 Image / Pattern / Tutorial: One Dog Woof
As much as the yarns are of good quality, it is normal for them to stretch a little because of their weight. Also, make sure the baskets are securely attached to the wall, so they don't fall and hurt the little ones. If you crochet and sell your pieces, talk about kits with baskets of different colors or sizes. You can sell it with the wall mount or without. It will be a success.
You can also give gifts to loved ones. We always have something to store and the hanging basket will be very useful. The complete pattern is available at One Dog Woof. There you have the step by step of the rounds, the list of materials, tips, suggestions and photos to help you during the project. Tell us what you think here in the comments. We are very happy to have your feedback. For now, let's crochet!