Hello my darlings! We're halfway through the week, but we still have a lot of beautiful things to learn. Baby items are what you ask for the most. They are usually the items that sell the most and delight all moms. Today we are going to learn a new model, the Rocketship Baby Crochet Blanket. This model is very beautiful, perfect to match our baby's room decor.
If the decoration has stars and planets, it matches even more. When you start to repair this pattern, you realize how rich in detail it is. The border with the different colors, the details of the rocket, the stars. All these details only make the blanket even more precious. The pattern is not the simplest, but with the very detailed pattern, we're sure you'll rock.
The blanket is worked diagonally from corner to corner. When working from chart, wind small balls of the colors to be used, one for each separate area of ??color in the design. I believe that one of the hardest parts is changing the yarn colors. For this, work to last 2 loops on hook, yarn over hook with new color and pull through 2 loops on hook to complete stitch and proceed in new color.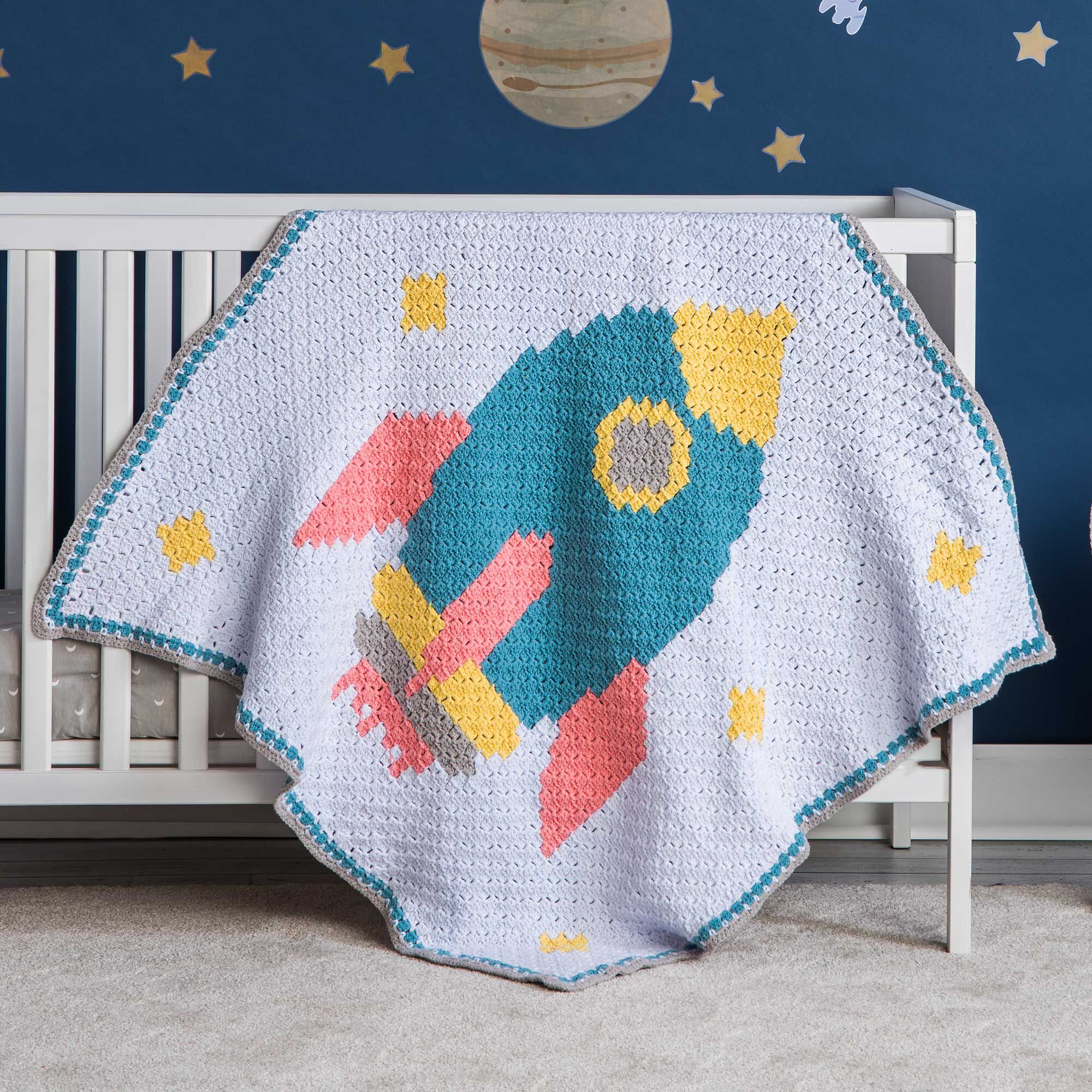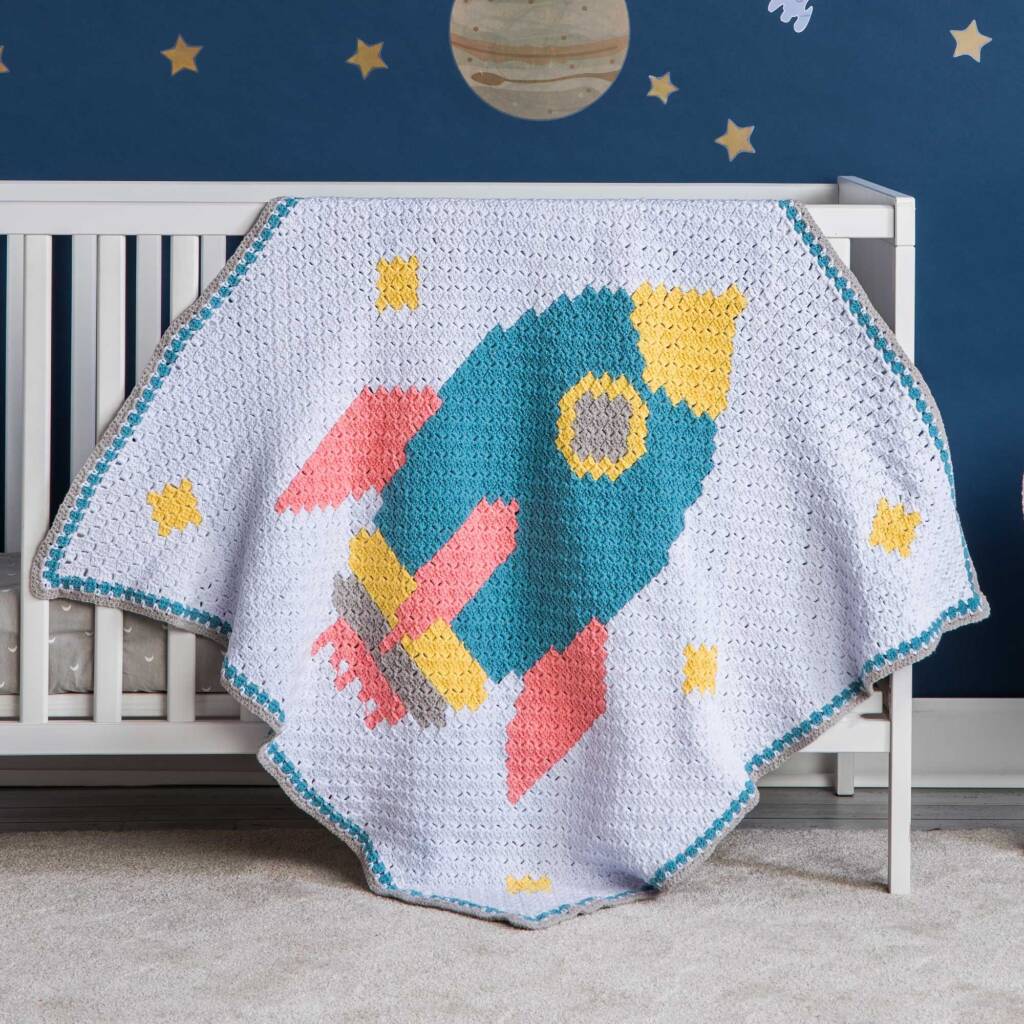 Image / Pattern / Tutorial: Yarnspirations
You can choose the same colors and recreate the pattern blanket or do it with other shades. It will be the most beautiful thing, we are sure. Read the pattern more than once if necessary and do this before starting to crochet. It's always good to understand all the points you'll need to make so you don't have to stop in the middle.
The Rocketship Baby Crochet Blanket pattern is available at Yarnspirations. All the step by step, materials list, abbreviations and suggestions are described there. We're sure you won't have any problems doing it, and you can count on us for anything. Tell us what you think here in the comments. We will be very happy to know your opinion. Crochet hooks and yarns by hand, let's crochet!