Hey loves, welcome to our craft space. Tell me how you are, ready to learn another pattern with us? I hope you're excited for the weekend. There will be lots of crafts and techniques here to motivate and encourage you to continue creating. So, shall we go?
Crochet garments are always very successful. They are comfortable pieces that last a long time, when the necessary care is taken. The crochet vest is a piece that cannot be missing from your wardrobe. Whether for autumn, winter or summer, it is versatile and is the right choice to complement your look. That's why we want to teach you the Crochet Granny Vest.
Crochet has been an art that has been in fashion for many, many years. Who doesn't remember wearing the cute and delicate crochet skirts with matching hairbands that grandma used to make? Pieces made with these manual arts are increasingly popular and one of the pieces that has become a trend for children is the crochet children's vest.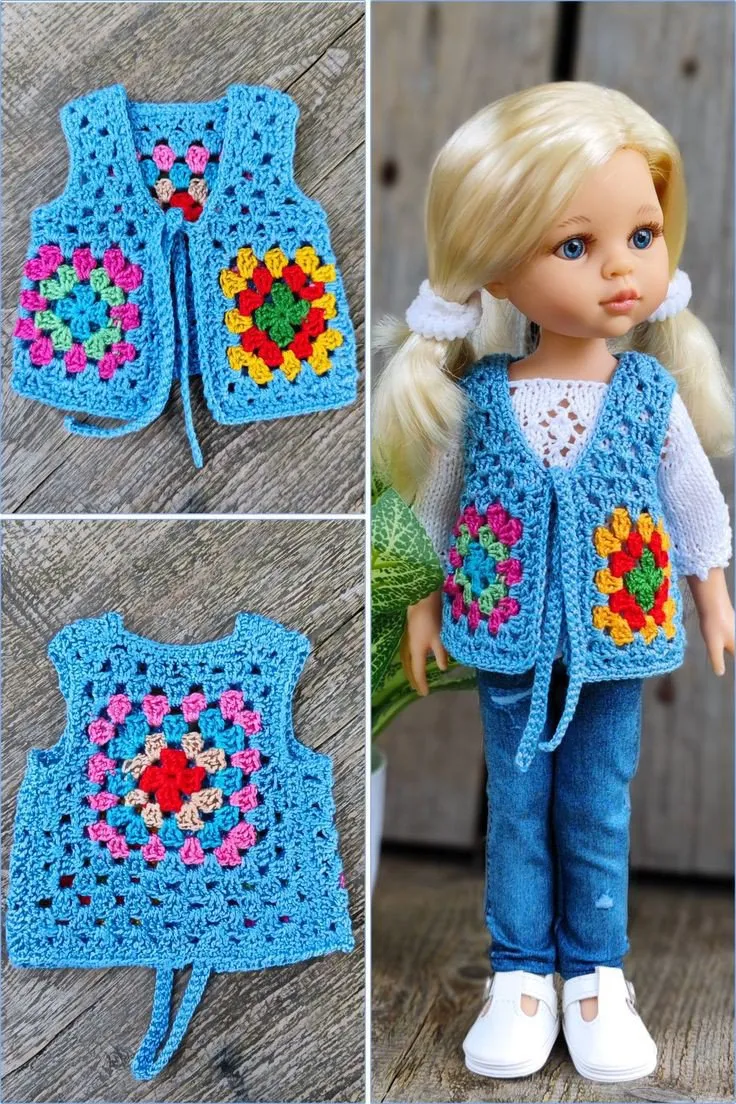 From the photos you can see that the model is incredible and very colorful. You can play with colors and make different combinations, in addition to using yarns you already have there. I don't know if you know the history of granny square, but, according to reports, they arose precisely from this need to reuse leftover yarn.
And let's face it, it's an incredible way to make your look even more stylish. Not to mention that, with a few extra squares, you can change the measurements of the vest, make one for yourself and create a mother-daughter look. Here you can see that the vests are on dolls. Depending on the size, you can also make it for little ones to play with dolls. So, how about starting this project today? Let's crochet!