Hey loves! How nice to see you here again. We are always happy to have you here to learn many beautiful things together. In addition to learning beautiful patterns, being able to share them with you and knowing that you are enjoying them is very rewarding. If you haven't made any sweaters for your pets, today we are going to learn the crochet dog sweater.
That crocheting is a versatile technique we already understand, we have decoration items, clothes, blankets. But now let's make our pets comfortable and warm too. In addition, the crochet pieces are softer and more malleable, not restricting their movement. To make this pattern, you will need the basic items, crochet hook and yarn. You can make the pattern just like the designer, using different colors to make everything more colorful and cheerful.
Alternatively color changes can be made by cutting the yarn for each new colour. Stop at the last yarn over and complete the stitch with the new colour. By mixing yarns and colors, you need less yarn of each color. If you have yarns left over from other projects, how about reusing them in this pattern? In addition to reusing materials, you save money.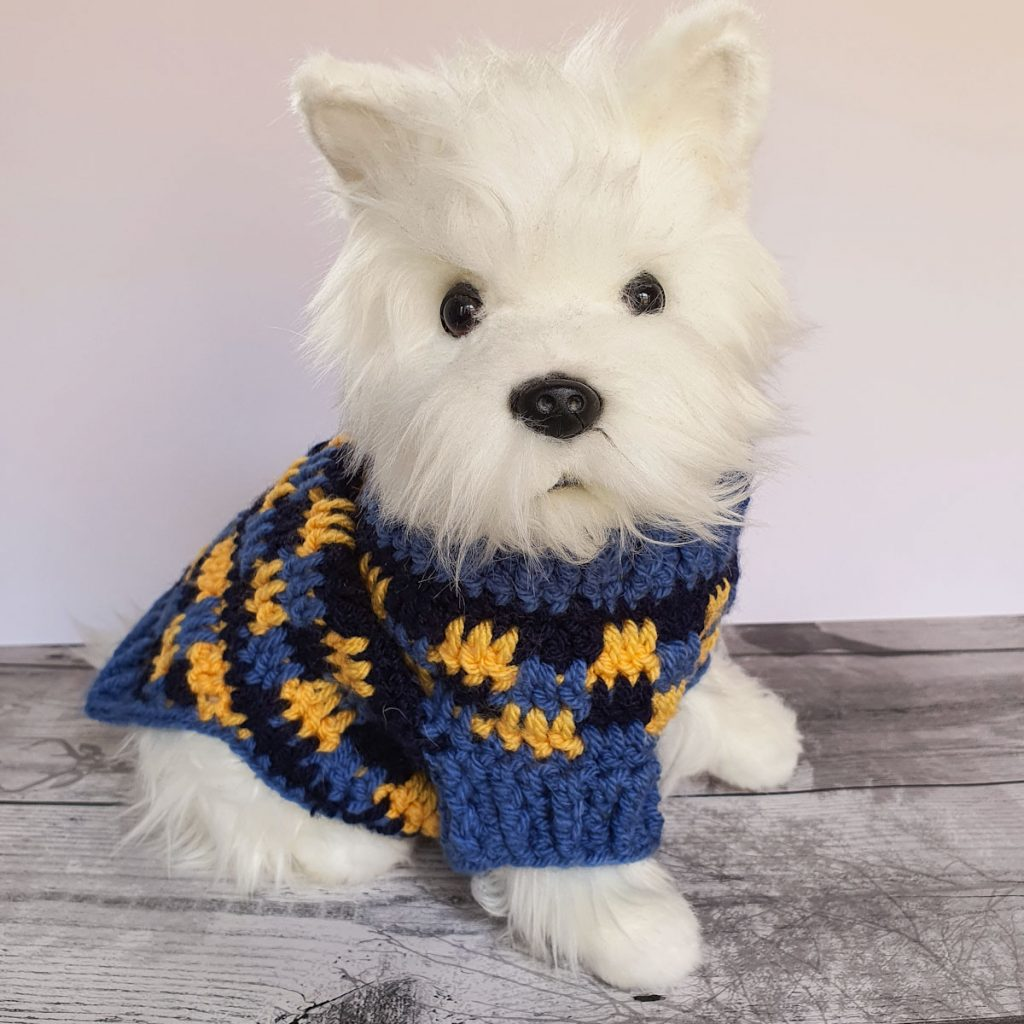 Image / Pattern / Tutorial: The Stitch Foundry
The stitches required are easy and you can make this entire pattern quickly. The crochet dog sweater pattern is available from The Stitch Foundry. You will find a detailed description of all rounds and information on how to measure the size needed for your pet. In addition to making it for you, how about gifting a friend's pet or selling? We're sure it will be a hit.
The important thing to evolve is to never stop practicing. Crafts, like any other activity, need practice. Tell us how your evolution is going, what you like to crochet the most. We hope to be able to encourage you with everything we share here. Crochet hooks and yarn in hands, let's crochet!