Hello my loves! We hope all of you are well. We haven't been here for a few days, but we're going to make up for that time by learning new patterns. How were these last few weeks? Did you manage to practice a little? If you're looking for a new pattern, let's make the Baby Owl Crochet Blanket together. This blanket is the cutest thing ever, with cute details and a very friendly owl.
Crochet blankets are classic pieces and everyone loves them because they are very comfortable, warm and you can make them any way you like. This blanket has a childlike appeal for the image that is formed, a beautiful owl. Crocheted blankets are essential pieces in the baby's layette, keeping them cozy and complementing the decor of the room.
With this pattern it couldn't be different, in addition to covering our little ones, you can use it in the decoration of the room, in the crib. In the pattern you will find the suggestion of colors and yarns used by the design of the piece, but you can change and do with the colors you like the most. Regardless, choose quality yarns that are suitable for babies.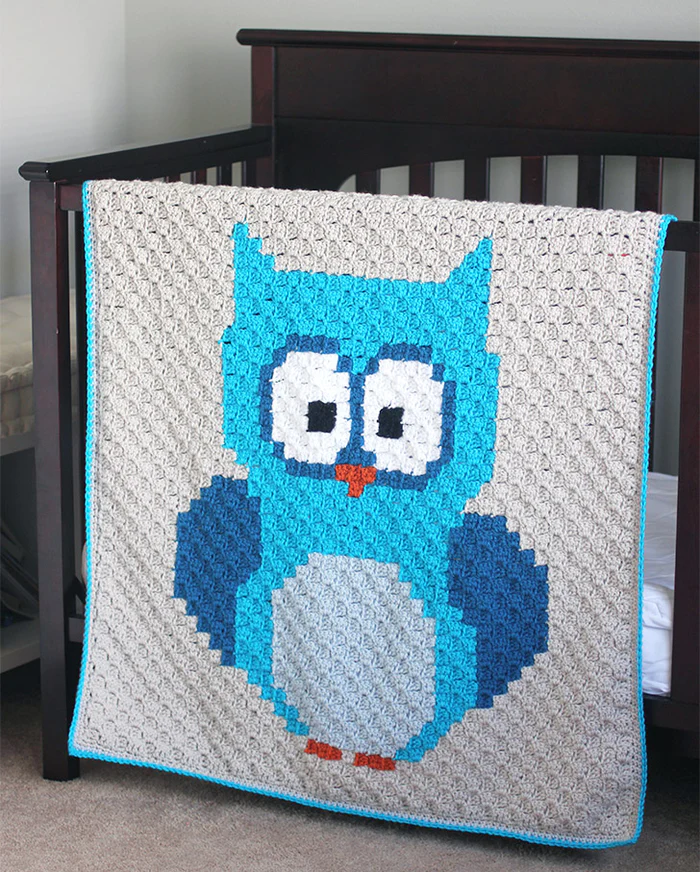 Image / Pattern / Tutorial: Lion Brand Yarns
Their skin is more sensitive and can be irritated more easily. The blanket size is 35 x 35 inches. If you need to make a blanket a little bigger, we advise you to increase the size of the edge. The owl design is a little more difficult to change, so keep the same dimensions and number of stitches. If you don't have a lot of practice crocheting yet, read the pattern a few times. As soon as you feel confident, start crocheting.
If you don't like the stitches, take them apart and do them again. With practice and attention, we are sure your blanket will look wonderful. The baby owl blanket pattern is available at Lion Brand Yarn. Don't forget to come back here and tell us how your blanket turned out, we look forward to your feedback. It's always a pleasure to be able to welcome you here and share so many beautiful ideas, which encourage us to continue crocheting. All ready? Time to crochet!