Hey everyone! Good to see you here again. We were away for a while but don't think we forgot to test new patterns. The last few weeks have been hectic, so I haven't been able to show up here. But I fell in love with today's pattern so much that it was impossible not to take a few minutes and share it with you. The Corner to Corner is more of a crochet blanket, but it's not like the others. 
Look how amazing this graphic is, there are several flowers that fill the entire blanket. Colorful and big, they complete each other and form this incredible blanket. Yes, it is all crocheted. The crochet never tires of surprising us. They are pieces to decorate the house, to wear, to give as gifts. And this blanket is also a beautiful option for you to decorate your home. And why not give it to dear friends? 
Enjoy that the end of the year is coming and share with them the beautiful pieces you make. Gradually everyone will know and, if you want, I'm sure orders will appear. When we talk about a blanket, we always want a comfortable piece to snuggle in, that is soft and warm. And what most interferes with this result is the quality of the yarns we are going to choose. Nowadays we have many options in stores with affordable values.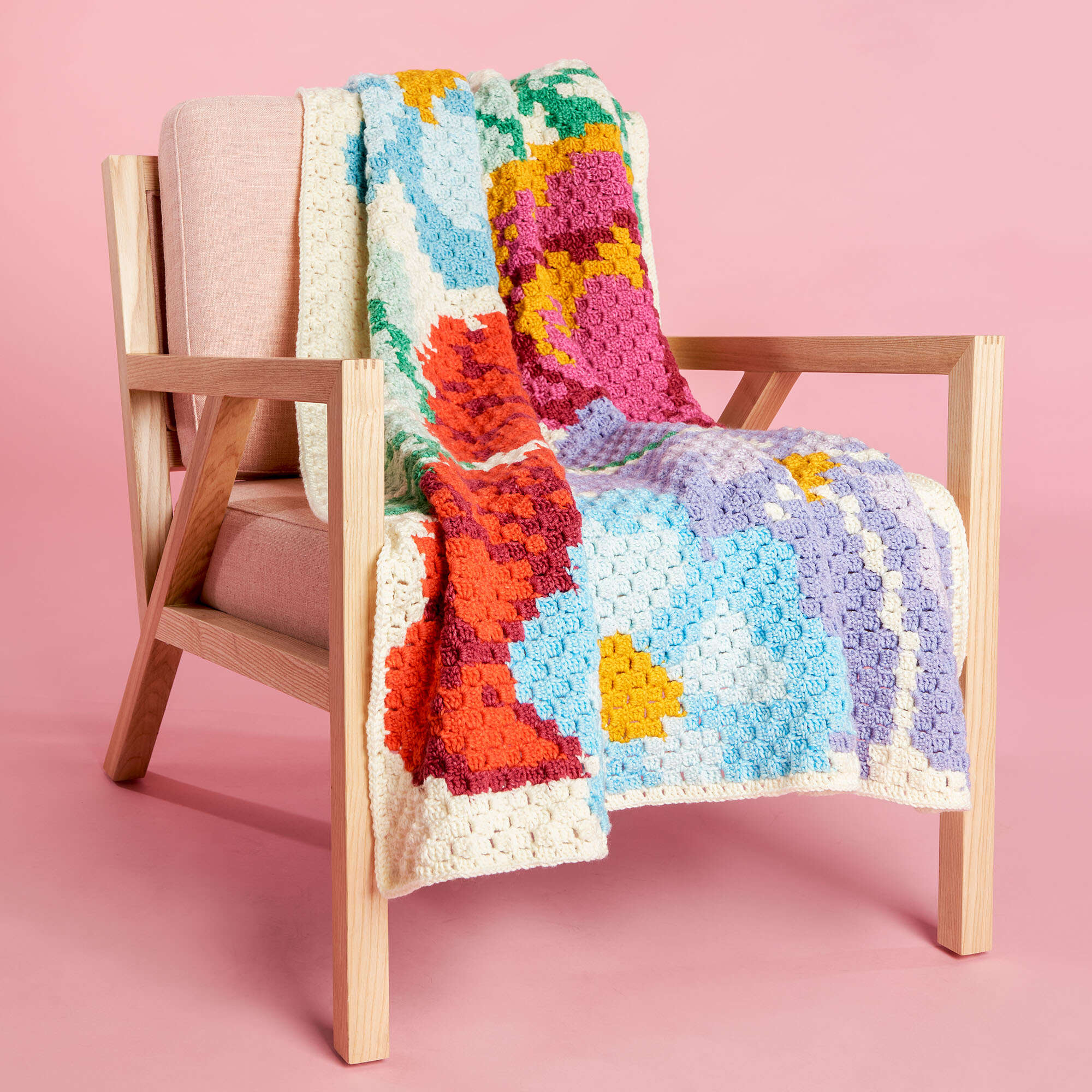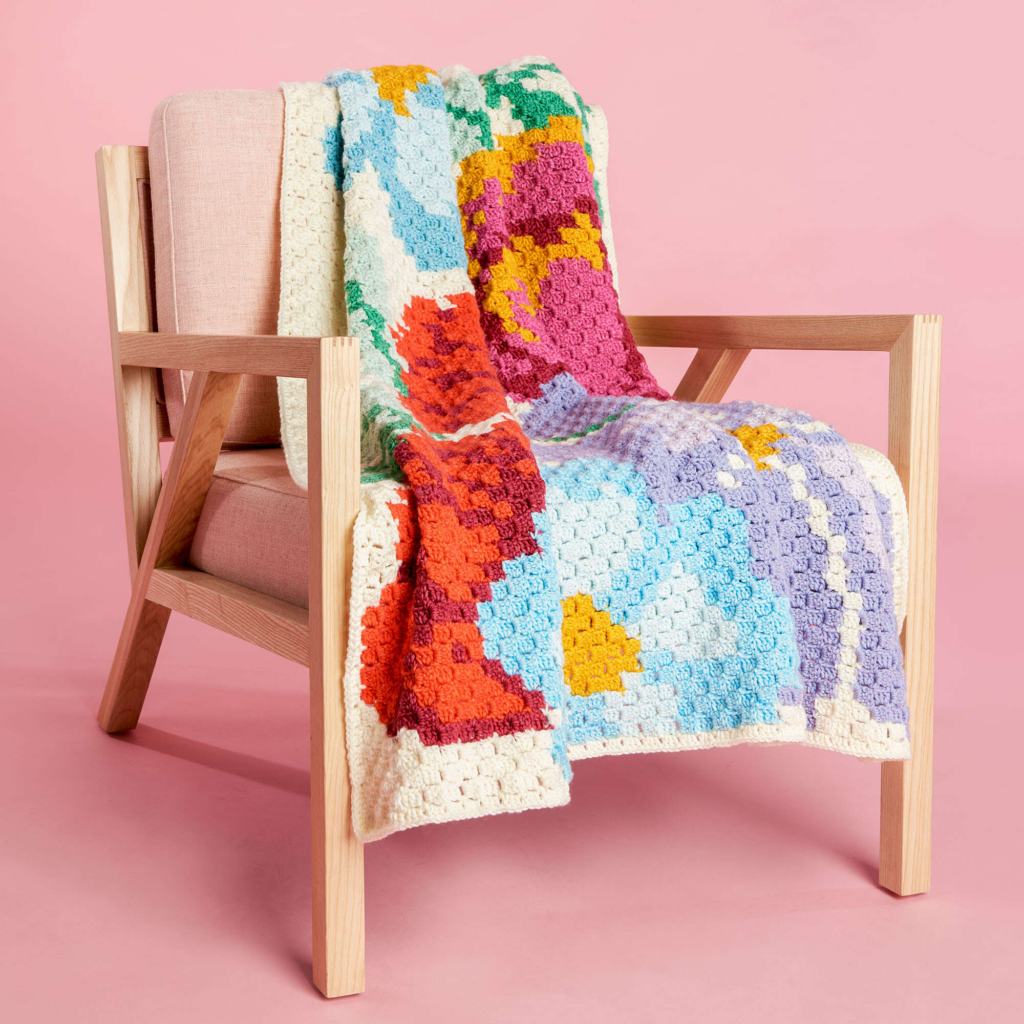 Image / Pattern / Tutorial: Yarnspirations
Choose the colors you like the most, see how the combinations would look and let's crochet. The second most important material is the crochet hook. To know the numbering, you need to have already chosen yarn. It is it who dictates whether the needle will be thicker or thinner. Scissors and tape measure or ruler you should already have around. Just pick it up and leave it close to you to use as needed. 
But first of all, you already know what to do, right? Read the pattern that is available in Yarnspirations. This pattern is a little bigger because it brings all the details of the graph you are going to make. Read, understand and then look at the materials. Check the size, if you need to make any changes and it's time to crochet. Was there any doubt? Tell us here in the comments. We will love to help, interact with you!