Block Stitch Baby Blanket, made quickly this technique has enchanted all women who like to create novelties with practicality, especially moms. The end result of this baby blanket is wonderful and enchants for its delicacy and its incredibly stylish color. The blanket we share here is in these beautiful colors, but choose the colors that suit you best. Surely, at the end of the work, you will have a beautiful piece to give to the mother-to-be who will be immensely happy.
This amazing blanket has very important functions such as warming your baby at night or during a walk and also decorating the little one's room with elegance, charm and style. Block Stitch Baby Blanket can be made in assorted amazing colors with a wonderful stitch.
And this is especially in a very beautiful crochet point that changes the look of the pieces. Perfect for girls or boys, the colors can be changed to other colors according to the trousseau that is being made. Every mom likes to make her baby's trousseau pieces, giving that personal touch and full of love.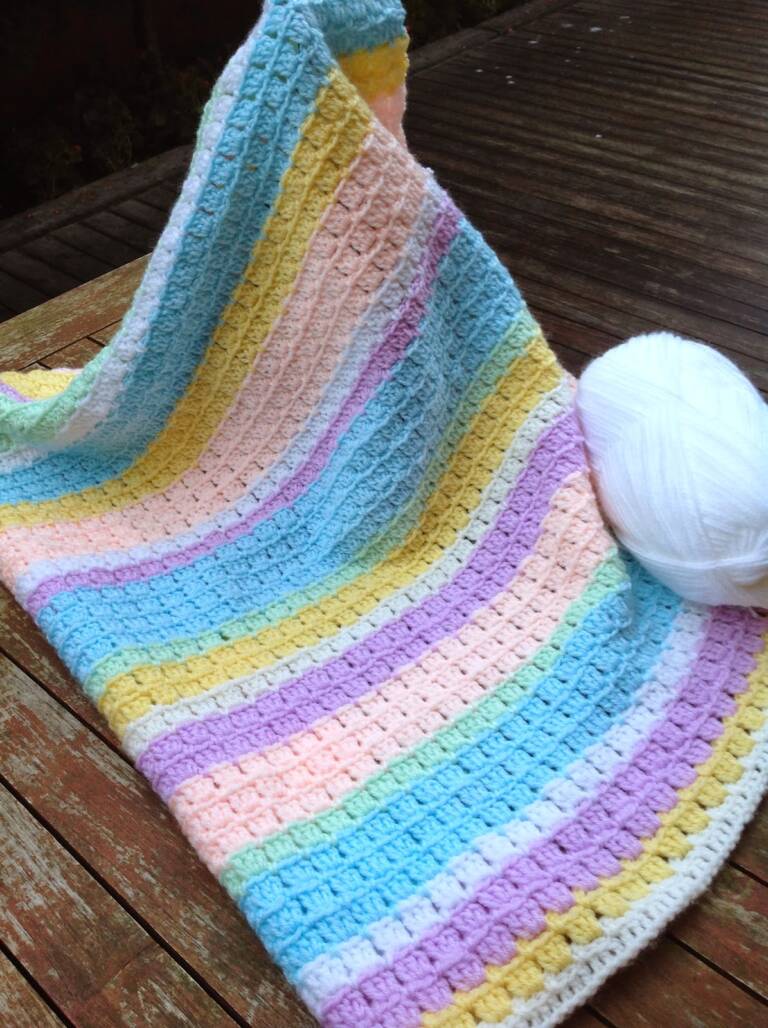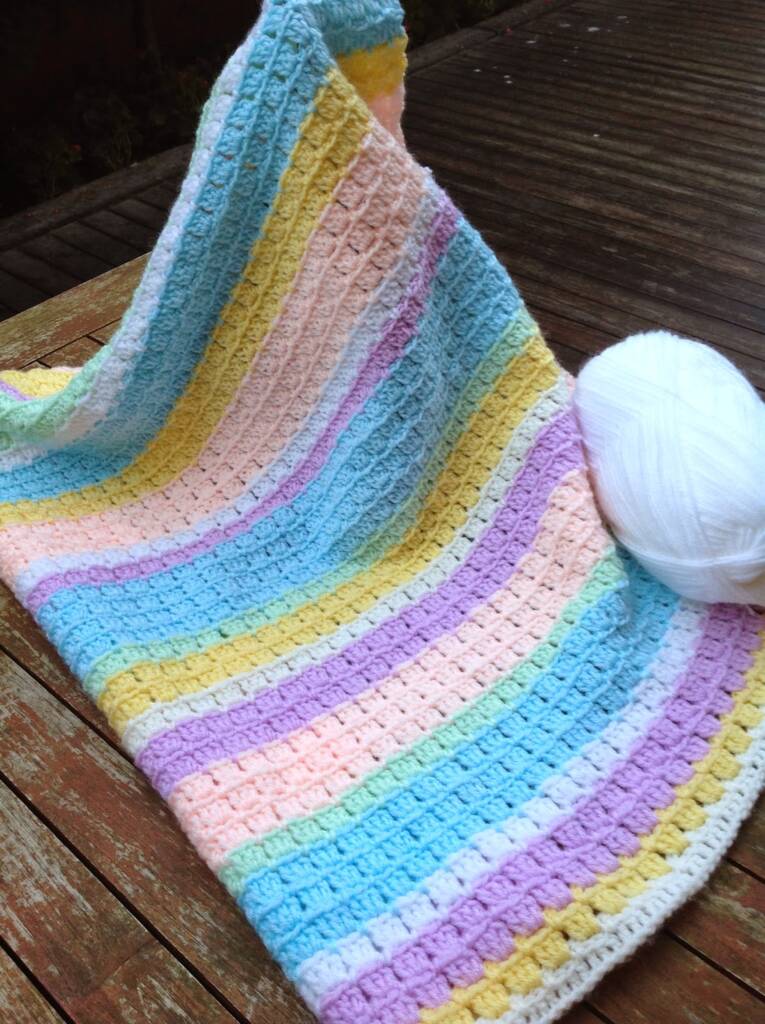 Block Stitch Baby Blanket
Pattern/Tutorial/Images: Crochet Knitting 4u
Make your chains in multiples of 3.
Turn and in the 4th chain from the hook start dc(double crochet) stitches all the way to the end.
-(change the color if you wish) and chain 3.
skip 2 stitches and sc(single crochet) in the third.
continue this down the length, chain 3, skip 2 chains, sc in the third.
(change coulrs if you wish) and chain 3, dc twice in the first open space from the previous row.
continue down the length with 3 dc in each space until you reach the end.
turn and continue to repeat the row followed by the 3 dc in each space of the previous row.
FULL PATTERN ON THE AUTHOR'S WEBSITE
What Our Crew Thinks About This Pattern
Block Stitch Baby Blanket, a beautiful blanket to warm your little one and still decorate your room with style. It has beautiful colors that can be changed according to your desire or the decoration of your little one's room. Many will love this beautiful piece, you can be sure that it will be successful among your customers who will definitely want one, which is great!!