Chain 91
Starting in the second chain from the hook work a row of DC, 90 sts
At the end of the row chain 1 and turn. Keep working rows of DC until your work measures approximately 60cm, finishing on a RS row.
Remember to chain 1 and turn at the end of each row.
Do not finish off at the end of your final row.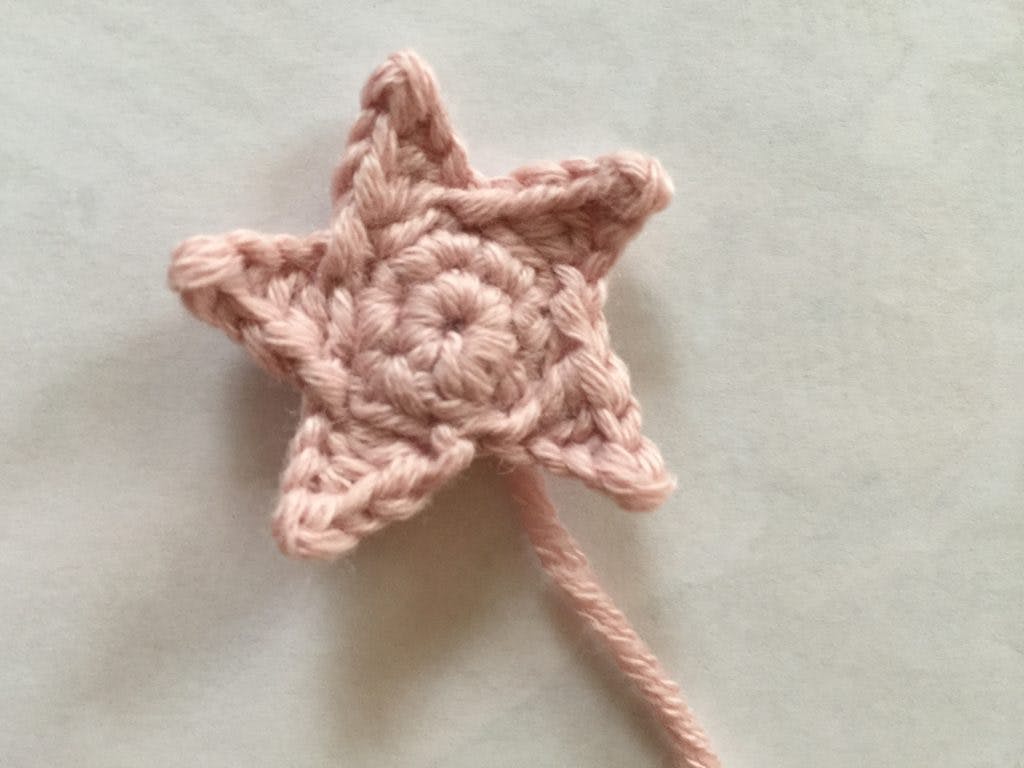 Pattern / Images / Tutorial – Love Crafts
To make the stars
I made a total of 23 stars for my blanket.
Using the Bloom and 2.5mm hook makes the stars as follows.
Pattern / Images / Tutorial: The Love Crafts