Hi everyone, good to see you here. Can you believe that we are already in the seventh month of the year? Did it go by as fast as it did here? It seems like just yesterday we celebrated the turn of the year and now we're past the halfway point. It just makes me think about how we have to enjoy every moment. I was a little reflective, huh? Outbursts done, let's go to today's pattern.
When you hear about quilts, what comes to your mind? I always thought about a lot of fabrics, cutouts and a little mess. What has always worried me is the waste of material, because for me, to make a quilt, you would need a lot of fabric. If this is also your thought, stay with me until the end to change your mind.
The 3 Yard Quilt is exactly what the name says, a quilt made with three yards of fabric. One of each color or print, according to your taste. The designs created by the blocks are X and O, our abbreviation for kisses and hugs, which became even more popular after Beyoncé's song.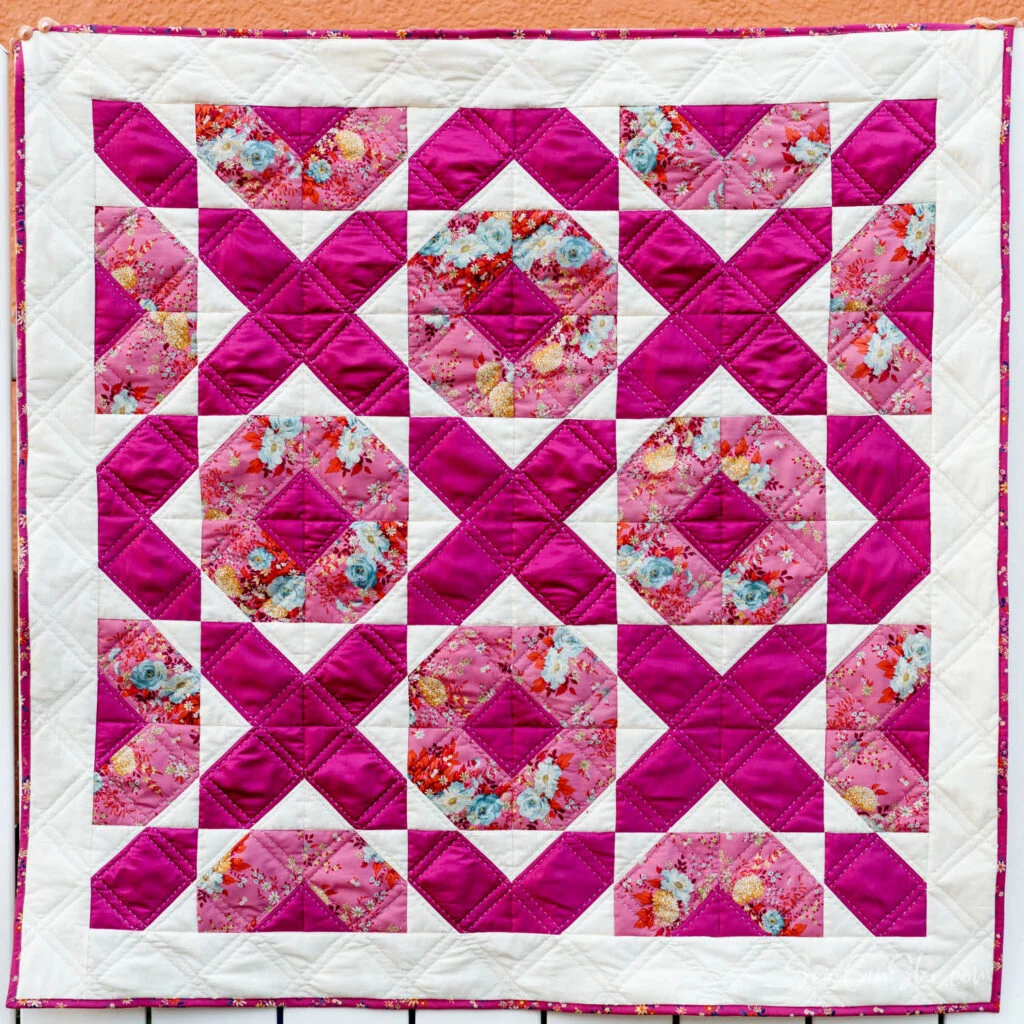 Image / Pattern / Tutorial: Sew Can She
When choosing fabrics, keep the difference in color to highlight the symbols even more. In the pattern you will see that this tip is highlighted because it makes all the difference. When we choose very similar fabrics, the letters are not so legible.
As for the final size, a 3 yard quilt can be considered a throw quilt or a lap quilt. Its final size is approximately 47" x 47". It's a perfect size to cover a baby. Because it's one less project, you can finish it faster and do it without any problems right there on your sewing machine.
Beginners, this quilt is also for you. This model is assembled from 16 separately made blocks plus the edge. so you will notice that the measurements are a little bigger than the backing fabric. Come read the instructions and, if you have any questions, let us know here in the comments.