Hi my loves! How is your weekend going? We hope you are taking the opportunity to rest, but practice a little craft too. Thinking about helping you organize things and have a new pattern to learn, let's share Hanging Baskets on Dowel. You know that feeling that there's always something out of place? It is very common in the rush of everyday life, it is difficult to reconcile all our activities.
With these baskets, you always have a place to put what you want and give you more practicality in the rush of the week. These baskets are made with crochet, this technique that has already won us over and we are sure it won your heart too. It is such a versatile technique that it accompanies us in every room of the house. Whether it's a decoration item, a rug in the rooms, a blanket on the bed, an outfit for you or the kids.
It's incredible the amount of ideals that can arise. With this pattern you can diversify the amount of baskets you need, the size of the baskets, the colors and types of yarns. The versatility of this piece is also very great. You can use it in the bathroom, to place accessories, in the bedrooms, in the kitchen. In the children's room it can be very useful too.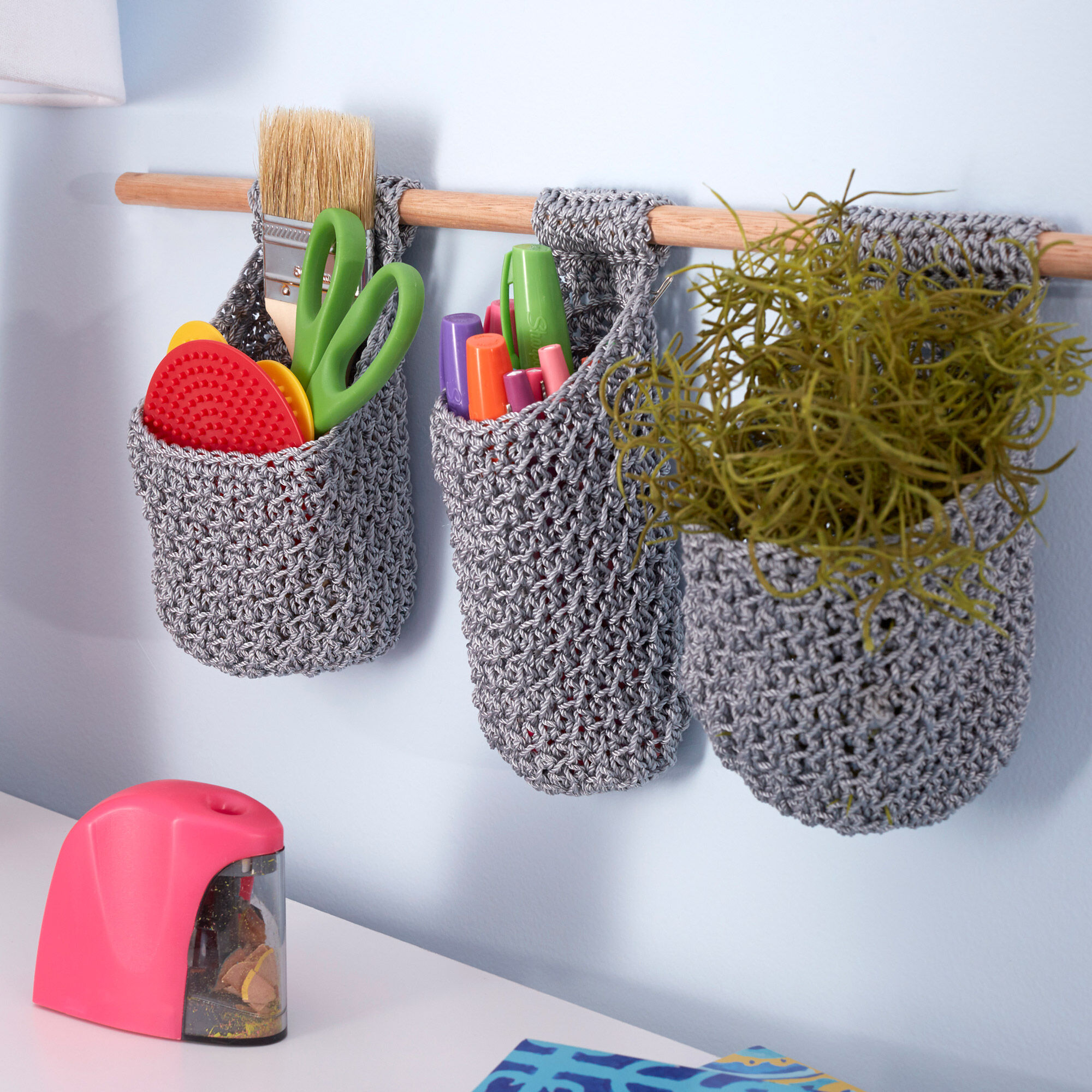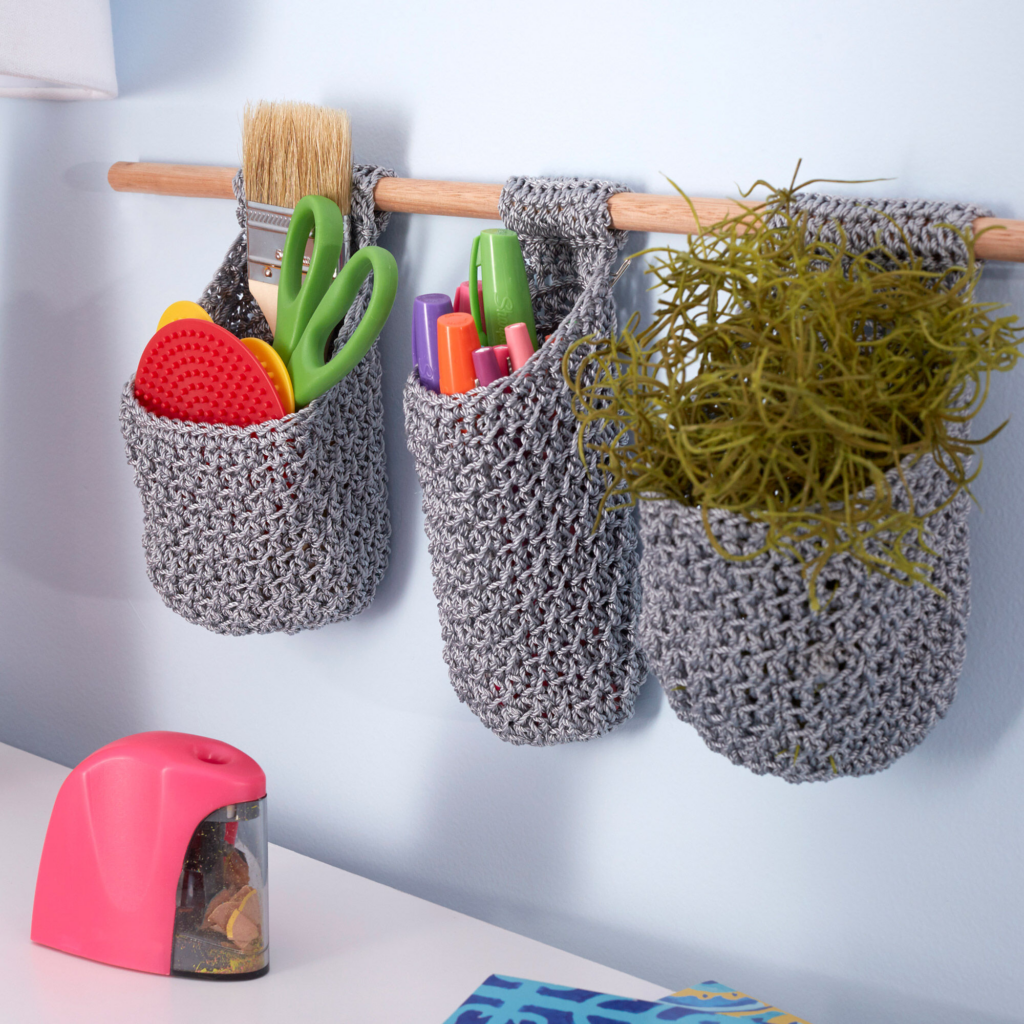 Image / Pattern / Tutorial: Yarnspirations
You can make baskets of different colors, each for a different type of toy. In addition to making everything more organized, you can teach children and encourage the habit of storing their own toys. The hanging baskets dowel pattern is available at Yarnspirations. There you will find the whole step by step, list of materials, yarn suggestions and measurements.
We hope you like it and take the opportunity to add your personal touch. Whether for you, to sell or to gift a dear person, it will be a success. Did you like it? Tell us here in the comments how you are going to do it. If you have a craft you want to learn, tell it here too. We are delighted to read your feedback and it is always very satisfying to see you here. Crochet hook in hands, let's crochet!