Hey loves! How is your week going? We hope to find you all well and eager to start a new pattern. Today we are going to share a classic, a quilt made of crochet. Caron Crochet Quilt is that model you need to learn and have as a basis for new blankets. Crochet is a very classic, old technique and is present in different items. You can make decoration items, clothes, accessories, blankets.
Quilts are very common items too, and there's nothing better than combining such a dear technique with an essential piece. If you've never owned or seen a crochet quilt, this is the perfect opportunity to learn. The pattern is easy, so if you're just starting out or aren't familiar with this technique, you can start with the caron crochet quilt.
It is always important to read the pattern more than once, understand the stitches that need to be made and only then start crocheting. Understanding the pattern is the basis for being able to do all the steps step by step. The colors and yarns chosen by the designer are there in the pattern, they are suggestions that you can use as a base.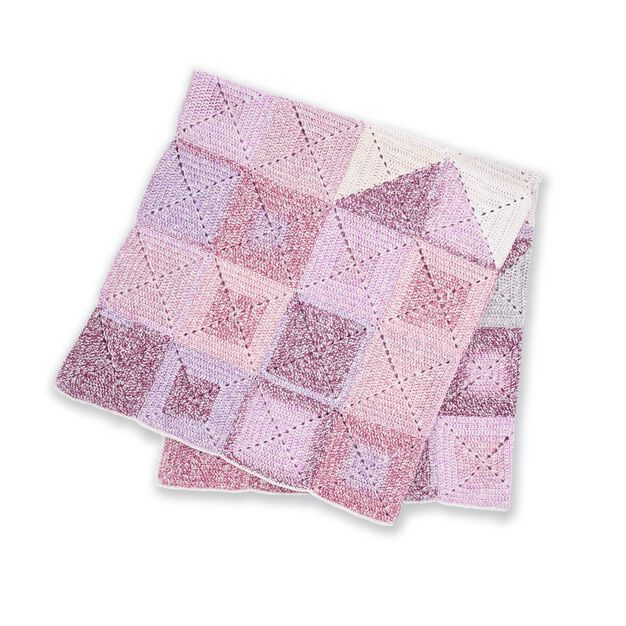 Image / Pattern / Tutorial: Yarnspirations
Choose the colors you prefer. If you are doing it to complete the baby trousseau, you can do it with a color that matches the theme. The options are many, with a little creativity, we are sure you will create beautiful pieces. As for the size, following the instructions you will have a quilt of approx 64″ square. It is very easy to increase or decrease it, but if it is still one of your first works, we advise you not to make any changes.
The caron crochet quilt is available in yarnspirations with all the information you need. Whether for yourself, to give as a gift or to sell, take advantage of this time dedicated to crocheting to relax too. Crafts can be a kind of therapy that comes to help us at different times. tell us what you think in the comments, we'll be very happy to read and hear your opinion. Time to sort the materials and start crocheting!